12 Hours, 2019
Labour-performance + installation
wool, woven stramien, wood
100 cm x 130cm
"Myriam has been inspired by the richness of the history of carpet production in the local Murcian area, exploring this process and its wider implications in detail. She began her research using the carpet catalogues from Blanca's former factories which displayed the designs and patterns of the carpets created by hand in Blanca and exported all over the world.
Working the long hours of a factory worker, 12 hours a day, 6 days a week in order to make the carpet, she also investigates labour and productivity. She continues to perform her work, the carpet presented in an industrial wooden frame, the labour process intersecting domestic and industrial production, a division which has traditionally followed the gender divide. Through the process of her labour she considers the relationship between gender equality, industry and productivity and environmental impact."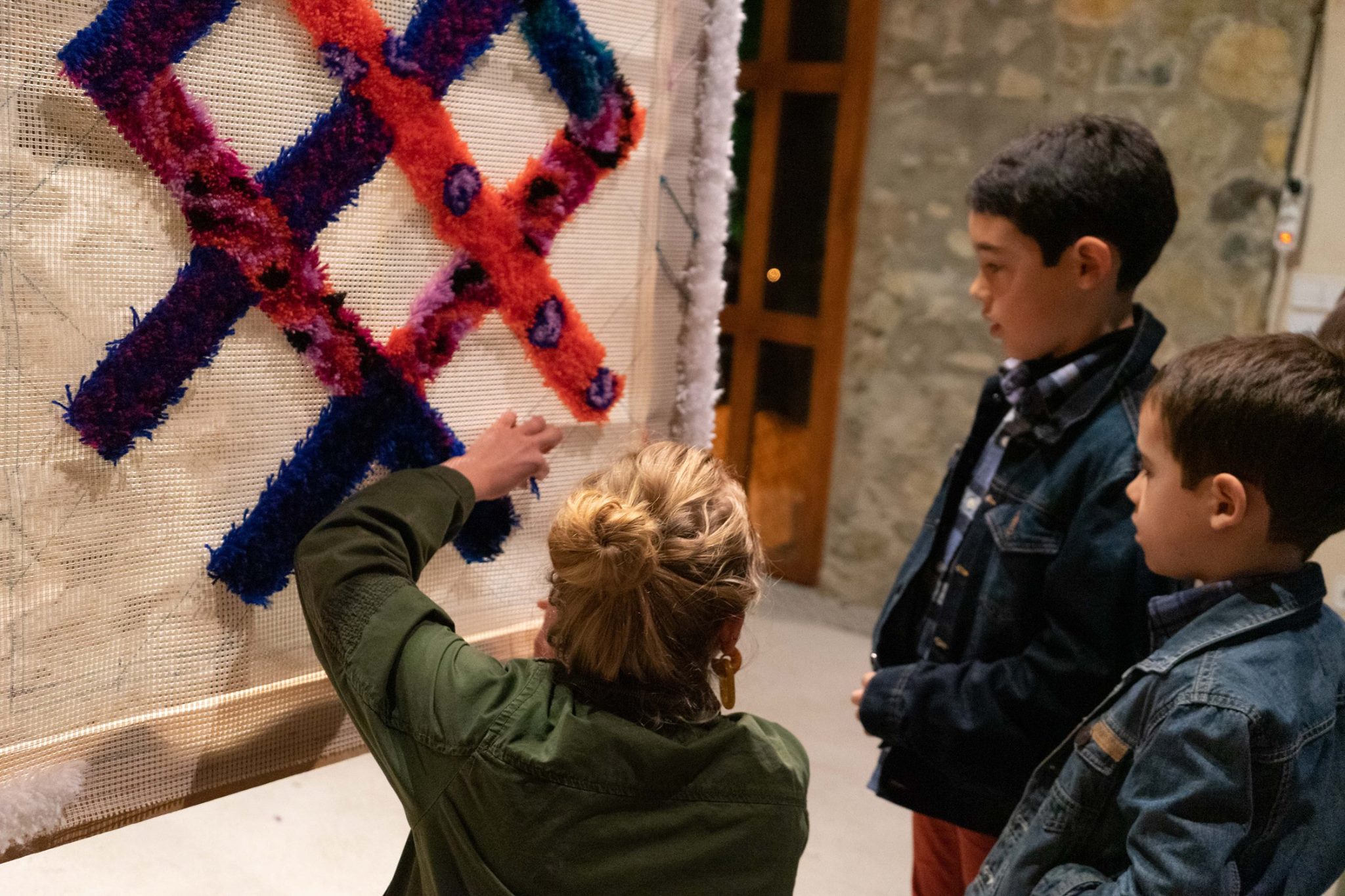 Exhibition view AADK Residency - Open Studio February, Blanca (ES)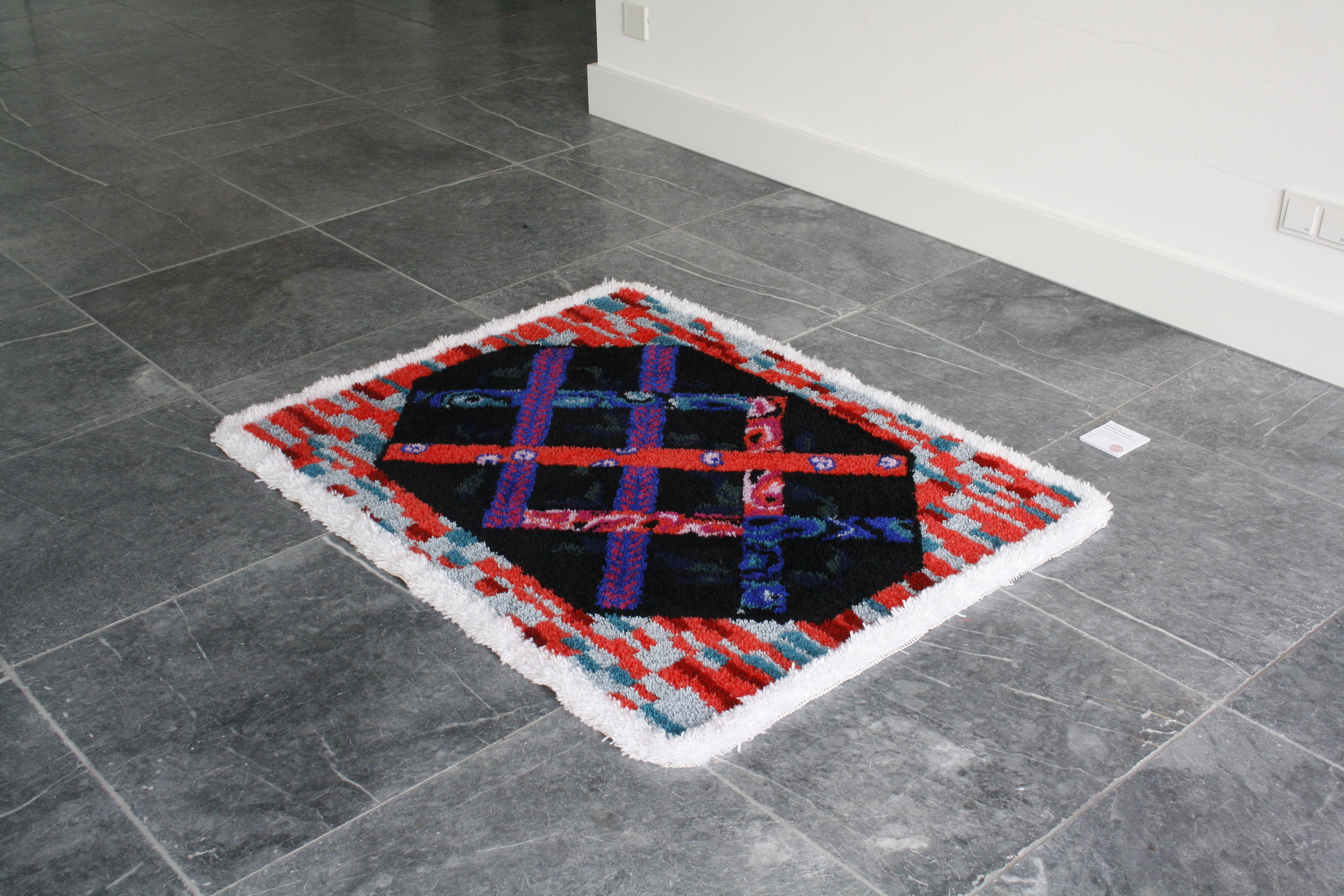 Exhibition view Vers! at Bergarde Galleries, Heerjansdam (NL)