Installationview Experimentele Projectweken, Teekengenootschap Pictura x Platform Dolly (Dordrecht, NL)




Looking for the colour green, 2019
Installation view of feng shui mural, including a labour performance
Paint number S 3060 B90G
1037 cm x 320 cm

A mining company, located on a mountain site near Fumin in Yunnan province, China, was busted for spray painting a barren mountain face green. Instead of re-foresting the mountainside to prevent erosion, seven workers were hired for 45 days to paint the site in a peculiar green teint.
Following the 7 mens assignment, the wall at the gallery started to become more and more green. By talking to the visitors during opening hours and during the labour-performance at the opening of the exhibition, the history of the 100 years old walls became more and more visible. As well as the amount of dialogues being helt during the job were becoming traceable, adding a poetic layer to the mural. A project about searching and finding traces.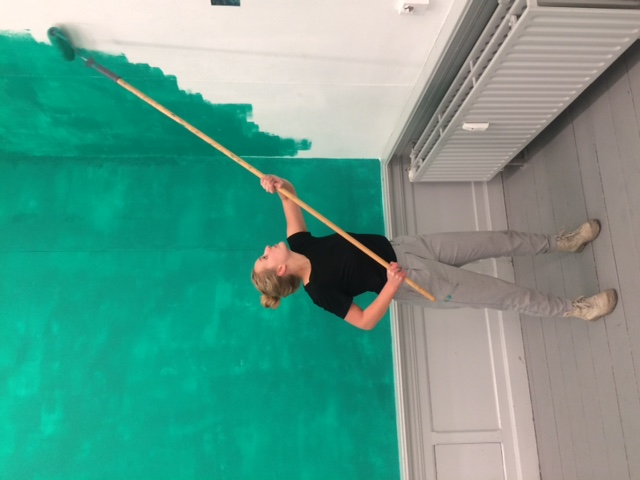 Looking at the colour green, 2019
Labour performance
00:20:00
Photo by Hanneke Kijlstra



Looking at the colour green, 2019
Intervention in de gallery space by turning it towards the green mural, just leaving some traces of fingerprints behind as evidence of the action. After the exhibition the camera was left untouched, forever observing newly added traces.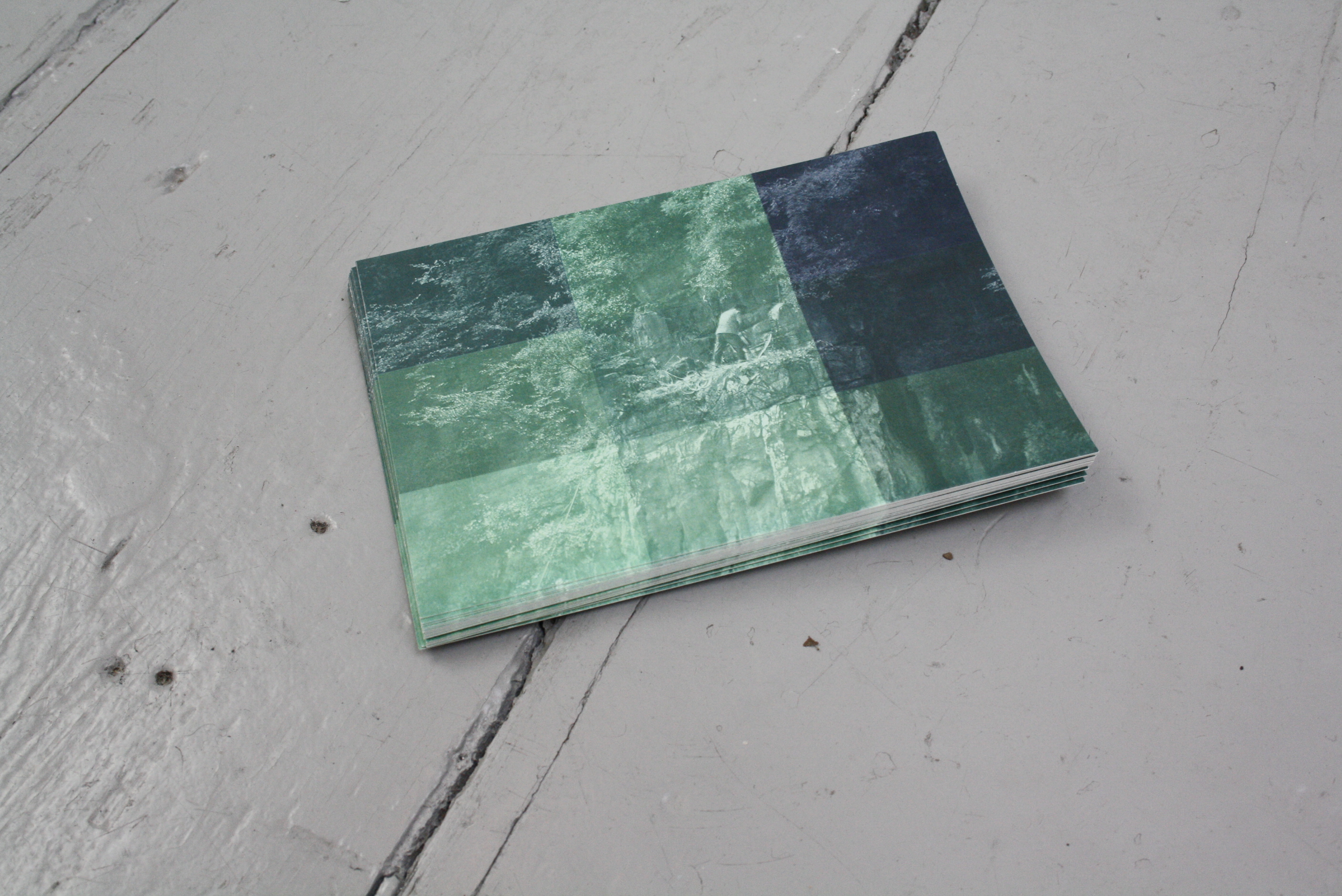 Souvenir, 2019

post cards with colour scheme
digital print
10,5 cm x 14,8 cm